My good friend Rowin Santos and his family is holding a "Tsinelas" (slippers) distribution to less fortunate kids. Below is his email message to me regarding this event.

Would like to ask your help in making this project a reality.....it takes small steps to make our world a better place to live and it starts in each and everyone's kind hearts....


On May 10, 2009, Maia Foundation will organize the distribution of free slippers to the poor children, 7 years old and below, from the Parish of the Holy Spirit. These children, who line up with their parents to avail for the inexpensive NFA rice, can be seen walking and travelling without slippers, a basic necessity for all especially for children who are always unmindful of the paths they are walking on. In one particular barangay school, children entering the campuses are seen without slippers going to classes.

Each pair of rubber slippers cost roughly 20 Php and we aim to distribute 500 pairs.

In this regard, we are knocking at your door for your generous sponsorship of 100 Php or donation of 5 new pairs of slippers.


Financial donors and sponsors may send their contribution to the bank account below:

Matt Ezekiel Santos

Acct# 034-3-03420966-0

Metrobank BF Homes Paranaque Branch

(Please keep you bank receipt for record purposes and send us a short email notice of the transfer for our record-keeping. Thanks)


Have a blessed weekend to all.

God bless.


--
Posted By Rowin and Family to Maia Foundation on 4/23/2009 05:46:00 PM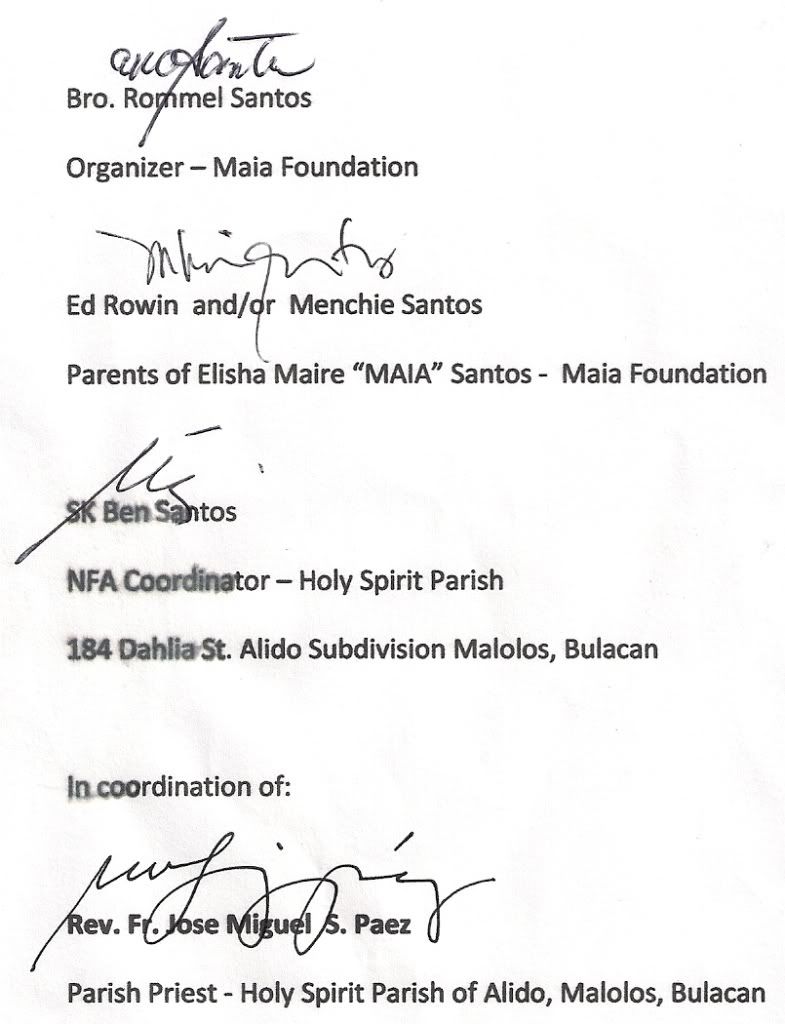 Click here to read more!